H2 Ecosystem research and assessment firm
Mob'hy is a firm dedicated to research and development of green hydrogen production solutions aimed at communities and industrialists, supported by the historical know-how of Vent d'Est, a company specializing in the development of wind-powered projects since 2005.
Our mission :


Find the sites and stakeholders who will make your green hydrogen development project a success, and be a source of local pride
Inventory and deployment strategy
Mob'Hy is developing an individualized deployment strategy by establishing an audit of the specific hydrogen needs of a community or a company. This is based on various factors, including the potential for developing the co-products of electrolysis and the possibility of installing wind and solar energy production units.

Vertical and ground based solar
Search for installation sites
Finding the right location is essential for optimizing the performance of an H2 solutions development project. We have developed our own Expert'Hy multicriteria geographic selection program in order to determine the preferred locations in your region.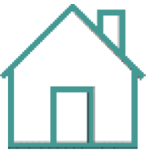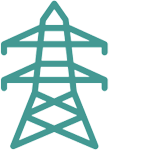 Electrical connection to substations (S3REnR)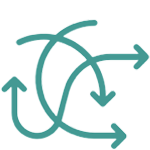 Traffic on motorway interchanges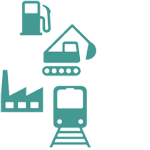 H2 consumers and co-products (O2, waste heat)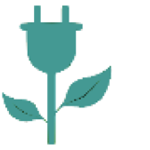 Potential renewable energy (wind, ground-based/vertical/floating solar)
Thanks to our Expert'Hy geographic information system, we have all the necessary data (motorway interchanges, industrial zones, substations, etc.) to identify preferred sites. This information will help us to concentrate the land negotiation on the most relevant sites.
For each project, we assess the positive impact generated by the conversion of existing vehicles to hydrogen vehicles: