As a specialist in green hydrogen, we will help you to:
Reveal the hydrogen potential of your region
Meet the ecological challenges of private stakeholders
Invest in a profitable ecological project for your community
Your region has potential
Thanks to the data obtained from our geographic information system, we are able to define the preferred areas of business expansion in your region. Our mission also includes going out to meet private stakeholders potentially interested in purchasing hydrogen in order to sign removal contracts. On this basis, we are able to size the hydrogen production infrastructure.
H2: For ecological productivity
Reconciling productivity and respect for the environment when mobility is at the heart of the activity is a challenge facing both private and public stakeholders. The installation of hydrogen stations at strategic locations is an effective solution to simplify the energy transition for companies with high fossil fuel consumption.
Less fossil fuel and more profitability
Mob'Hy provides communities with the assurance of being supported throughout the duration of their hydrogen production project. You will benefit from all the technical and financial data useful for your decision-making. To ensure the profitability of your investment in renewable energies, Mob'Hy undertakes in particular to develop the co-products of hydrogen production processes.
Mob'Hy, producer of green hydrogen
" Our mission is to develop the best project for your region, while at the same time preserving your independence. "
Backed by Vent d'Est's expertise in the development of wind and solar energy production infrastructures, Mob'Hy is committed to creating hydrogen based on green energies. Mob'Hy has a dynamic team made up of talented people with complementary skills in the field of renewable energies in general, and hydrogen in particular.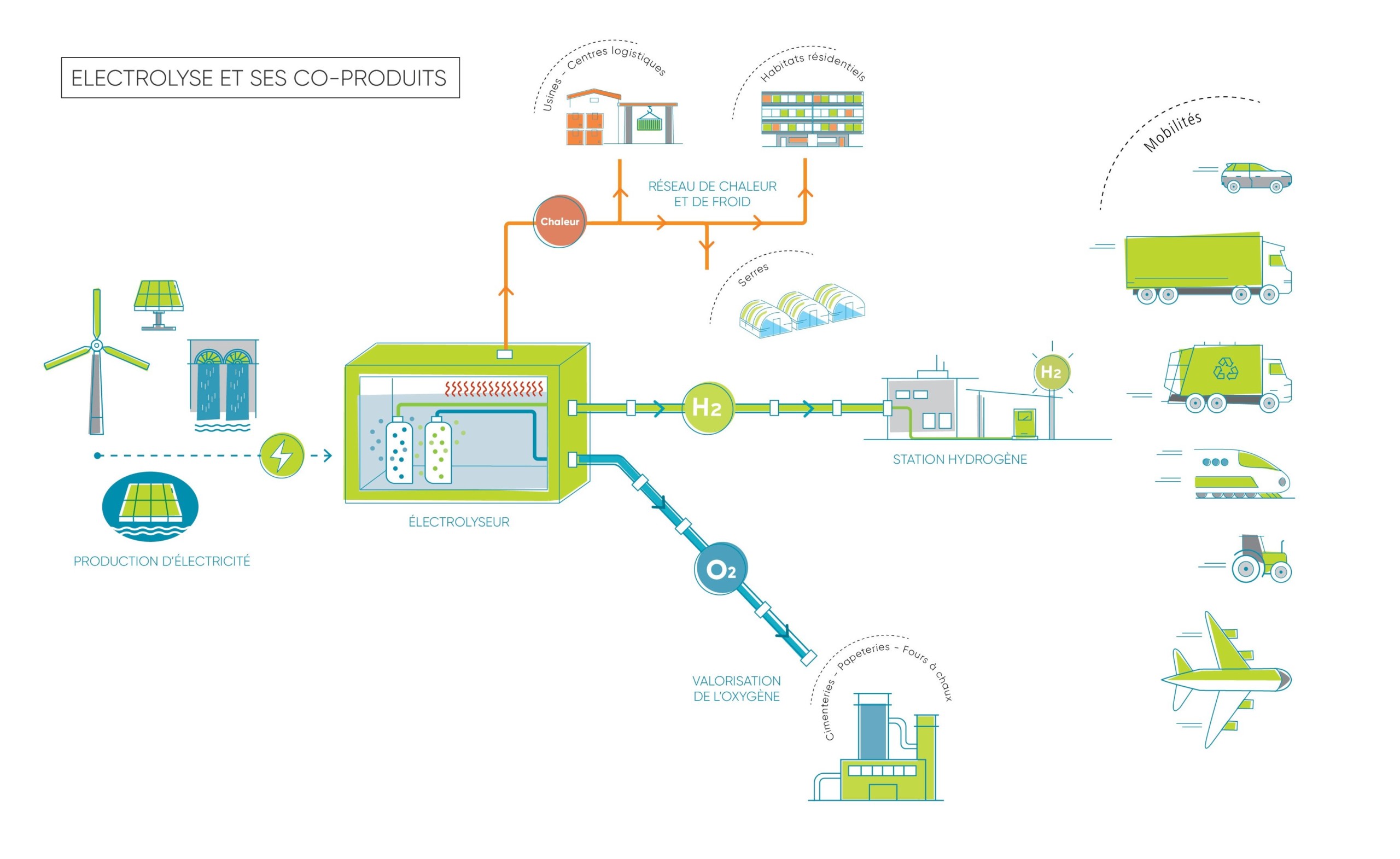 The firm specializing in hydrogen ecosystem research and assessment
Audit of H2 needs, developing co-products, search for installation sites… our mission is to help you build a local hydrogen ecosystem.
Mob'Hy, developer, owner, and operator of hydrogen production
Owner, developer, and operator of an H2 installation, we will be available throughout all stages of your project.